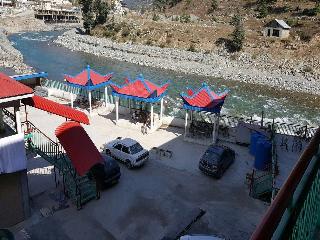 Most Recent Review is first
Reviewed by
akha
, on 2017-07-18
Reason for Visit:
Stayed for one night in Sept
Review:
This hotel is right at the start of kalam on the right side on river bank. The hotel was almost empty as it was end of season so we got a very good rate. Our stay was very good, we got big room. But there were quite a bit of mosquito in the bathroom area.

I would highly recommend this place for family and courteous service. Location is excellent too.
Reply to this review
Most recent firstThere are no comments related to this business
Leave a Reply
---